We offer three types of LCA training courses to best suit your needs and desired level of knowledge.
eToolLCD Introductory (2 hours) (Subscription: Freelancer, Consultant or Specialist)
eToolLCD Advanced (2 half days)  (Subscription: Consultant or Specialist)
eToolLCD Specialist (3 half days) (Subscription Requirement: Specialist Only)
Course Overview
This course, which takes place over two half days, is designed to provide a comprehensive understanding of Life Cycle Assessment (LCA) methodology as well as a basic understanding of how to conduct a whole building life cycle assessment using the 
eToolLCD software
. You will be guided through your own practice project through to "certification" level to ensure a full understanding of the concepts and software. Upon completion of eToolLCD Advanced LCA training, you will have first hand experience conducting an LCA as well as an overall understanding of life cycle assessment of the built form. Ongoing support will be provided through your project as required, at mutually agreeable times, to get your project to 
"certification"
 level. Upon completion of this "certified" project, you will be awarded an "eToolLCD Consultant" accreditation.
Your certified models can be used to award 2 BREEAM Innovation credits in LCA and 3 LEED points.  Outputs from the models can also be used to assist with the 3 Life Cycle Costing (Man 05) credits.
Cost:
Free with Consultant or Specialist subscription.

Learn about subscription packages and sign up here >>
Prerequisites: 
None
Attendance:
Either in person at our Brighton office or online via webinar
Address: eTool Office Brighton, Brighton Junction, 1a Isetta Square, Brighton, East Sussex BN1 4GQ
Day 1:  9am-2pm, Day 2: 9am-12pm
Your trainer: Pat Hermon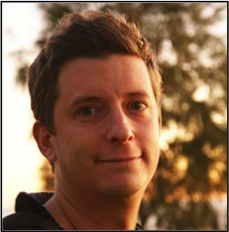 Pat is a sustainability consultant who specialises in energy efficiency, sustainable construction, renewable technologies and environmental assessment. Pat is fluent in interpreting numerous environmental standards thanks to over 6 years of experience with engineering consultancies in the UK and Perth.Pat is dedicated to sustainability and traces his green roots back to growing up beside a loch in rural Scotland. After spending a few years in Perth, Australia soaking up the sunshine and windsurfing on the coast, he moved back to the UK and now runs the eTool UK office.